28 Mar

Kansas Chamber of Commerce Announces New President & CEO

Alan Cobb takes reins on March 27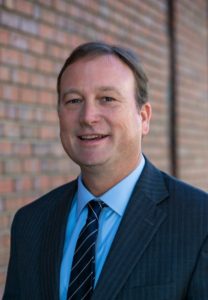 Topeka, KAN., (March 22, 2017) -After a thoughtful search, the Kansas Chamber of Commerce today named Alan Cobb as president and CEO of the organization. Cobb, a former state director for Senator Dole and native Kansan, spent the last 25 years in public policy advocacy.
"We are extremely pleased to have someone with Alan's background and experience, and who is obviously deeply committed to Kansas and the business community of our great state," said Kansas Chamber Board Chairman Justin Hill. "We're confident Cobb will advance the agenda of the Kansas Chamber, proactively advocating for and working with our members to ensure their voices are heard by the legislature."
Cobb most recently served as senior advisor and national director of coalitions for the Trump campaign. He was also a principal at Cobb & Associates and previously served as the Kansas State Director for Americans for Prosperity.  Cobb received his undergraduate degree from Wichita State and went on to earn a Master's Degree in Government Administration from the University of Pennsylvania. He earned his law degree from Washburn School of Law.
"I'm honored to serve our business community and look forward to engaging with all of the businesses across Kansas. Whether entrepreneurial startups or established corporations, they employ our people and serve as the economic engine for our state. I am eager to advance the agenda they've helped define to ensure they continue to thrive here in Kansas," said Cobb.
"Alan will be a great leader for our organization," said Bill Pickert, Past Chairman of the Kansas Chamber.  "Our organization and staff have many great accomplishments over the past several years.  Alan brings a proven record of success in advocacy and organizational leadership."
About the Kansas Chamber
The Kansas Chamber of Commerce is a pro-business advocacy organization representing the interests of small, medium and large businesses across the state. It is dedicated to promoting policies that reduce employer costs and represents businesses throughout the state of Kansas. The Kansas Chamber excels at building coalitions from other business trade associations and local chambers to give the business community a stronger presence in the Statehouse.
You can reach the Kansas Chamber at 785-357-6321 regarding this release.