14 Jan

Kansas Chamber Honors Wichita Manufacturer with 2020 Ad Astra Award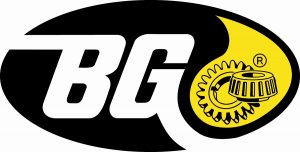 TOPEKA, KAN. – The Kansas Chamber announced BG Products, a global producer of automotive maintenance supplies headquartered in Wichita, is the Chamber's 2020 Ad Astra Award honoree.
Each year during the Kansas Chamber's annual dinner, the Chamber and its members recognize a Kansas company with the Ad Astra Award. The award identifies a Kansas business for its unique contributions to the economic health and welfare of the state. This honor is presented to a business that exemplifies both business and civic excellence within the state.
"The storied trust, recognition, and influence BG Products has in the automotive industry reflects the company and its leaders' dedication to developing quality products and service through technology and innovation. Since its inception, this Wichita company has been committed to investing and giving back to its community, expanding into the neighboring cities of Derby and El Dorado," said Alan Cobb, Chamber President and CEO.
Cobb continued, "Additionally, the company's success in international markets is a testament to its leadership's impressive entrepreneurial vision. BG Products represents the best of the Kansas entrepreneurial spirit and proves that the sky is the limit when it comes to growth in business. The Kansas Chamber and its members are thrilled to recognize BG Products for its contributions to Kansas and the world with the 2020 Ad Astra Award."
BG Products was founded in 1971 by six veterans and a land speed record holder who shared a vision for a great company. These seven entrepreneurs had years of collective experience in the automotive industry and wanted to form a company that fostered an environment of people working together to sell superior quality automotive products. The company has developed and manufactured numerous professional-use products and equipment for bettering the fuel efficiency, miles per gallon, and long-term reliability of vehicles.
"The BG Products team of nearly 400 employees in Kansas is honored to receive this prestigious award. Through our network of distributors in more than 60 countries and our dedicated team in Kansas, BG Products has become the leader in our market segment, while maintaining our proud Kansas roots. 100% of our manufacturing is performed in Wichita, El Dorado, and Derby, and we have continued to invest heavily in new facilities, capabilities and professional talent during the last 10 years. We call this Team1BG!TM," said Darin Greseth, BG President and CEO.
BG Products recently built a new state-of-the-art manufacturing facility and a global distribution center in El Dorado. It also expanded its headquarters in downtown Wichita with the new BG Technology and Training Center. This new expansion's research & development laboratory work nonstop to keep up with constant changes in the automotive industry, while BG's highly trained technicians perform extensive on-vehicle testing of all BG products and services in the automotive testing facility. Because car care education is foundational to the BG brand, the new BG University learning space has allowed for expanded and improved training efforts.
The 2020 Kansas Chamber Annual Dinner is Tuesday, January 28th at the Stormont Vail Events Center (formerly the Kansas Expocentre) in Topeka. Presented by Evergy, the Chamber's dinner is one of the largest annual statewide gathering of business and political leaders in Kansas. This year's keynote speaker is former White House press secretary, Ari Fleischer. You can learn more about the annual dinner at https://www.kansaschamber.org/20dinner/.
 ###