06 Oct

2020 Coolest Thing Made In Kansas Winner Announced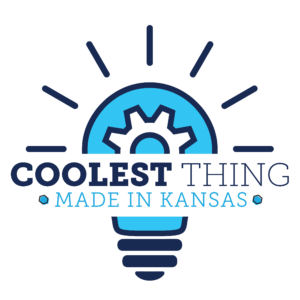 Topeka, KAN. – After four weeks of competition, the Kansas Manufacturing Council (KMC) on Tuesday announced the EMP Shield is the 2020 Coolest Thing Made In Kansas.
"The KMC is excited to celebrate EMP Shield as the 2020 Coolest Thing Made in Kansas. Thank you to everyone who nominated and voted for their favorite Kansas-made products. It has been a fun competition," said KMC Executive Director Jeff Chapman. "The manufacturing industry is an important part of the Kansas economy. The KMC launched the Coolest Thing competition as a way to promote the manufacturing industry and to raise awareness about the many cool products made in our state."
The tournament began with the top 16 of more than 50 products nominated. The Kansas-made products competed in head-to-head match-ups in a bracket-style tournament, with the product with the most votes moving to the next round. 37,534 votes were cast during the competition.
The final head-to-head match-up put number one seed Autoland by Garmin, headquartered in Olathe, against number two seed EMP Shield by EMP Shield, headquartered in Burlington.
EMP Shield is the world's first Electro Magnetic Pulse (EMP) defense technology that can defend your house, business, an entire electric grid, and more from a high altitude EMP threat (HEMP). It also provides some of the world's most advanced power surge, lightning, and CME protection, defending electronics in less than 1 billionth of a second. The EMP Shield has been tested at the Keystone Compliance laboratory which is a federally approved and DOD testing facility. Test results show the EMP Shield FAR surpasses all military EMP Protection device standards.
"Our team at EMP Shield is excited to be part of the Coolest Thing Made In Kansas and honored to be this year's winner. The other nominated Kansas-made products are awazing and the competition was fierce," said EMP Shield Director of Sales and Marketing Andrew Bucchin. "The competition not only gave us an opportunity to share our product with Kansans across the state but also allowed us to meet many other manufacturers and learn about their products."
There are 2,538 manufacturers in Kansas, employing 165,000 people with an average annual compensation of $71,744. Manufacturing produces more than $27 billion in output annually, 16.3% of the total output in the state. Manufacturing helps drive the state's economy with more than $9.49 billion in annual manufactured good exports to markets such as Canada, Mexico, Japan, United Kingdom, and Germany.
###
For more information, contact Sherriene Jones-Sontag.
Posted Sept. 16, 2020