09 Feb

Kansas Chamber Announces 2018 Ad Astra Award Recipient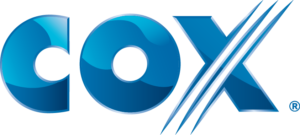 TOPEKA, KAN. (February 9, 2018) – The Kansas Chamber announced Friday Cox Communications as its 2018 Ad Astra Award recipient.
Each year during the Kansas Chamber's Annual Dinner, the Chamber recognizes a company with the Ad Astra Award. The Ad Astra Award is designed to recognize a Kansas business for its unique contribution to the economic health and welfare of the state. This honor is presented to a business that exemplifies both business and civic excellence within the state.
"The focus for this year's dinner is Vision. The Kansas Chamber's new strategic plan, Vision 2025, lays out our vision on how to create more jobs and get our state's economy growing faster," said Kansas Chamber President and CEO Alan Cobb.  "We are pleased to present Cox Communications the 2018 Ad Astra award, recognizing the company's vision for Kansas and its commitment to helping our state and communities prosper in the new digital economy."
Cox Communications is the nation's third-largest broadband communications company, serving more than a quarter million subscribers in the state of Kansas alone. The company's advanced broadband, fiber-optic network has become the conduit through which it delivers a wide range of advanced communications services- all designed to "deliver life's most important connections."
Today, Cox offers more than 300 HD channels, in addition to voice, data and video services. It has more than 1,100 employees in Kansas, serving the needs of our communities across the state.
Cox is known for its pioneering efforts in broadband and commercial services, industry-leading customer care and its outstanding workplaces. For nine years, Cox has been recognized as the top operator for women by Women in Cable Telecommunications; Cox has ranked among Diversity Inc's Top 50 Companies for Diversity 12 times.
"Cox Communications is honored to be recognized by the Kansas Chamber as its 2018 Ad Astra Award recipient for its commitment and investment in our great state," said Cox Market Vice-President of Kansas Coleen Jennison. "Because our company has continually invested in upgrading our network, we have the ability to deliver all of the best-in-class services of today.  However, we also recognize the need to stay ahead of rapidly advancing technology.  That's why we will continue our investment and – in fact – we'll spend another $10 billion over the next five years – to ready our network for the technology and services that don't even exist today."
Cox contributes more than $1 million in charitable support to 92 communities across the state annually through cash, in-kind and donated media to organizations focused on youth, technology, education, diversity and inclusion. The company and its team work with more than 100 local non-profits – both financially and through volunteer support.
Headlining the 2018 Kansas Chamber's Annual Dinner as keynote speaker is Emmy Award-Winning Journalist and New York Times bestselling author John Stossel. Presented by Blue Cross and Blue Shield of Kansas, 2017 Ad Astra award recipient, the Chamber's dinner is the largest annual statewide gathering of business and political leaders in Kansas.
Click here to learn more about the 2018 Annual Dinner.