20 Jan

Kansas Chamber Announces Annual Dinner Keynote Speaker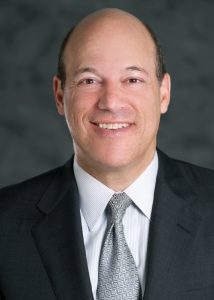 TOPEKA, KAN. – The Kansas Chamber announced Former White House Press Secretary Ari Fleischer will be the keynote speaker for Chamber's 2020 Annual Dinner.
"The Kansas Chamber and its members are excited to host Ari Fleischer as our keynote speaker in January," said Alan Cobb, Kansas Chamber President and CEO. "As a political communications veteran, Fleischer is well-positioned to share his insight into the latest news coming out of Washington, especially how it relates to the Kansas business community."
As former White House press secretary, Fleischer was the primary spokesperson for President George W. Bush and delivered the daily White House briefings from 2001 to 2003. He previously served as the Bush campaign spokesman in 1999 and 2000. In his almost four years working for George W. Bush, he served as spokesman during the historic presidential recount, September 11th, two wars and the anthrax attack. His best-selling book, Taking Heat, details his years in the White House and reached #7 on The New York Times best seller list.
Since leaving the White House, he still finds time to stay involved in politics. After the 2012 Presidential election, Republican National Committee Chairman Reince Priebus appointed Fleischer as co-chair of the RNC's Growth and Opportunity Project to find out why Republicans lost that year and to chart a path forward for the Republican Party. He is a FOX News contributor and has appeared frequently on many of the leading political and news shows.
He also worked on Capitol Hill as a press secretary to three Congressmen and one United States Senator. Now president of his own firm, Ari Fleischer Communications Inc., he offers advice to clients in the corporate and sports worlds on how to handle the press.
The Kansas Chamber's 2020 Annual Dinner will take place on Tuesday, January 28, 2020 at the Stormont Vail Events Center (formerly the Kansas ExpoCentre) in Topeka. There will be a 5:00 p.m. VIP Reception, 5:30 General Reception, and 6:30 p.m. Dinner/Program. All events will take place in the Exhibition Hall.
The Annual Dinner is the largest gathering of business leaders and policy makers in the state. It features the presentation of the Chamber's annual Ad Astra award. The Ad Astra recipient is a Kansas business chosen for its unique contribution to the economic health and welfare of our state and its community.